Updated April 13, 2022
If you own rental properties, you want to be aware of your overhead costs. A big part of managing your overhead is keeping track of your property maintenance. Property owners have no shortage of maintenance and emergency repair costs to deal with. Without a Baltimore property management expert on your side, it will be up to the property owner to keep track of these expenses.
Understanding these costs and how to manage them best will assist investors in making the most cost-effective decisions. Here are six common property maintenance and emergency expenses you can expect to deal with.
HVAC Maintenance and Repairs
Your tenants expect to have a functioning furnace and air conditioner. Even if an air conditioning unit is not a requirement, it is an amenity that people have come to expect in a modern rental. However, HVAC units require regular maintenance. Once or twice a year, the unit needs to be cleaned and checked for any mechanical issues. Also, if there are any blockages or problems, they need to be addressed at that time; otherwise, they can turn into costly repairs.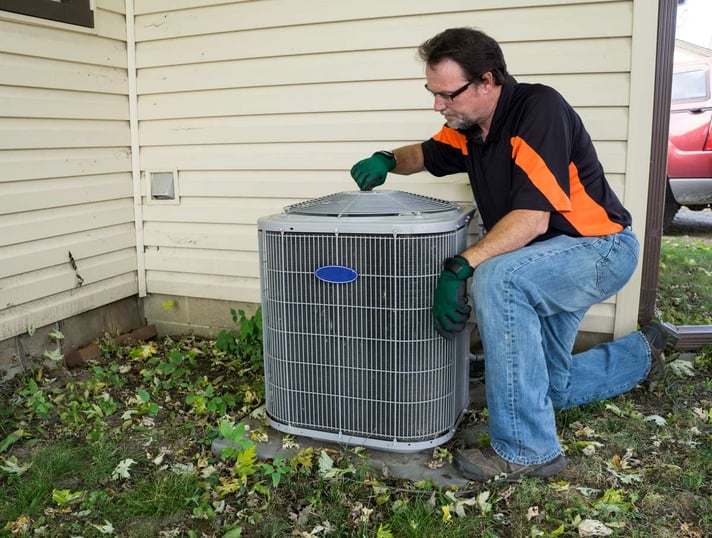 Air filters need to be replaced about every 60 to 90 days. HVAC maintenance and repair costs depend on whether the system needs parts or not, but the average hourly rate for a technician is $150-$450.
Gutters
Maintaining the gutters is another of those regular chores that property owners need to do to keep the property in good repair. That is unless they are working with Baltimore property management. Without well-maintained gutters, you could incur additional damage to the property, such as problems with the foundation, water damage, pests, and more. Also, ice can freeze up inside your gutters if debris is not cleaned out and water gets trapped. This can weigh the gutters down, causing damage. New gutters cost an average of $1,044, depending on how large the house is. Cleaning out the gutters costs approximately $158 for a one-story home.
Hot Water Heater Flush
Sediment, calcium, and minerals build up over time in water heaters, causing property owners problems if not dealt with routinely. It's recommended that you have water heaters flushed out at least once per year. If you neglect this task, the sediment will accumulate and lead to other problems, such as making the water heater work too hard. It could also lead to more significant sediment issues coming out of the faucets or a pipe bursting. You can avoid this by taking the time to have the water heater serviced each year.
Flushing out a water heater costs, on average, about $200, but if you need a repair, count on double that amount. The average hourly rate for a plumber is $175 - $450.
Check for Water Damage or Leaks
Periodically, it is good to check your properties to make sure there are no leaks that the tenant might have overlooked. If there is a small leak under a sink, in the ceiling, or in the basement, it might go unnoticed, but it's still critical to get it corrected. Also, some tenants may not say anything about water damage. Yet, this is something you would want to get fixed right away. You could do this yourself, but it may require a plumber's expertise if there are leaks. Hiring a plumber will cost about $175 to $450 for a typical job.
Exterminating Pests
Pests in your property will keep the tenants away and cause damage and health hazards. Keeping pests away is something you want to keep on top of. That means you will need to have regular check-ups or extermination visits. Some property owners chose to exterminate the area during peak seasons or regularly to ensure a problem never begins. The average cost for one extermination treatment is $150. However, keep in mind that extermination is an ongoing process. So, you can expect to pay this a few times a year or more depending on whether there is an infestation or not.
Caulking the Windows and Doors
The caulking around windows and doors can wear down over time and deteriorate and peel away. When this occurs, it can let in wind, moisture, debris, and even small pests like ants. It's crucial to ensure the seal is redone when it deteriorates so that this isn't a problem.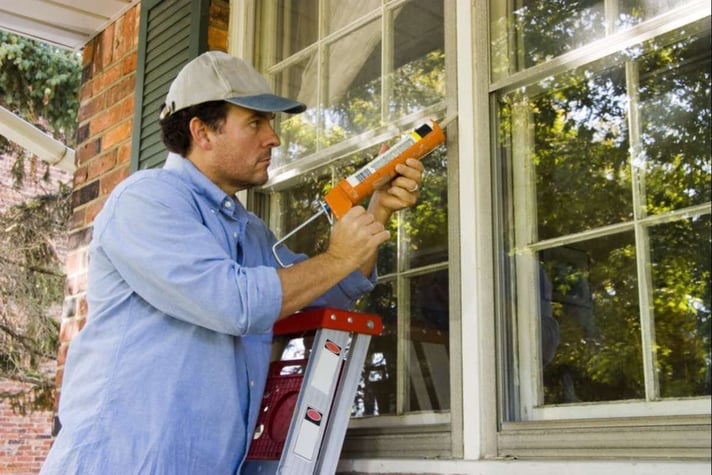 You should check the caulking approximately every couple of years, and generally, it needs to be redone about every five years. This job could cost anywhere from the price of the caulking and your time or the cost of hiring a general service contractor to manage it for you.
Check out this video with additional insights into how to budget for rental property maintenance expenses!
Get Started With RentWell
Make the most of your investment by using a property management company such as RentWell to assist your efforts. With RentWell, you can have peace of mind while they manage all these maintenance jobs for you. Your tenants will be content, and your investment will be protected. Furthermore, you pay one flat rate, so you can budget properly. Don't worry about the hassles of owning multiple properties when you have RentWell by your side. Here's a free guide on how to get the best protection for your property.