Since 2009, we've dedicated ourselves to helping you build and retain your wealth through professional property management. By strategically cross training our staff, we ensure they are properly equipped to handle all aspects of caring for your property. We work 24 hours a day, 7 days a week, 365 days a year—so you don't have to.
What You Can Expect From Us
We manage all types of residential real estate including condos, single-family homes, duplexes, triplexes, and small to medium apartment communities. As a full-service property management company, we take care of everything from leasing to maintenance and management. We'll handle the marketing, resident placement, and conduct regular inspections. Our team helps you maximize the return on your rental property and offer exceptional customer service to residents!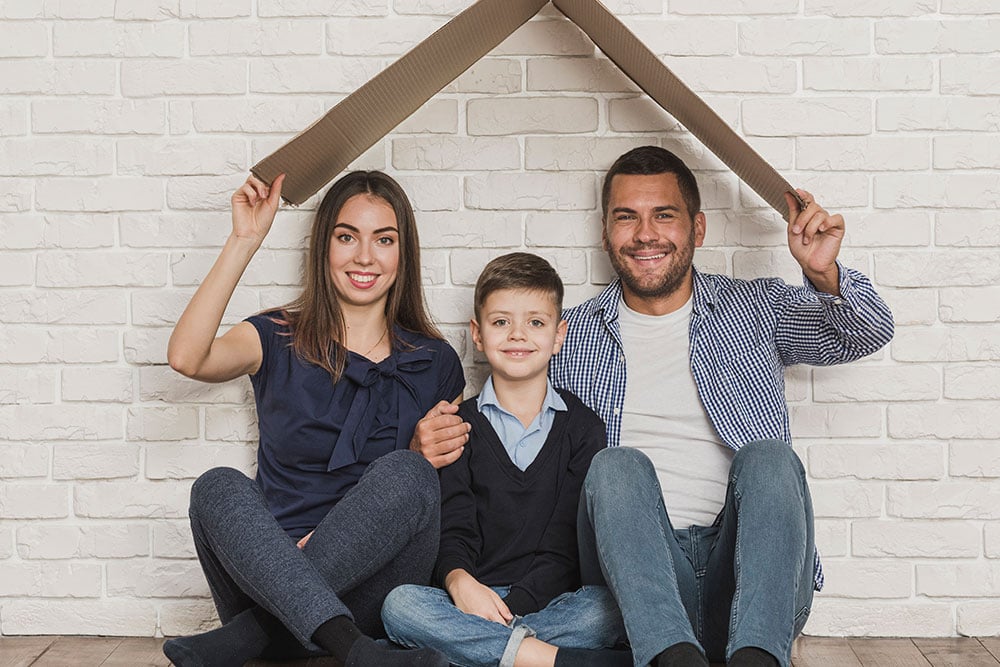 What does Rentwell do as a property manager?
Fill vacancies

Advertise rentals

Handle resident inquiries

Run background and credit investigations

Process applications

Coordinate lease signings

Manage full-service repairs

Collect rent

Handle accounting

Attend court

Coordinate evictions
What are the benefits of full-service management?
Working with licensed real estate agents

Cross trained team members

No-hassle management

Automated owner statements twice a month

Access to online owner portal

Industry leading marketing and technology tools

24/7 maintenance request handling

Prompt response to resident requests

Professional photography of your property

Low vacancy rates

Shorter time on the market
What monthly metrics does Rentwell track?
Economic occupancy

Physical occupancy

Gross potential rent

Rent collection

Delinquency rate

Rent paid online

Work order days open

Unit turns days open
We ensure every new vacant property is professionally photographed and provide nationwide advertising of your property on up to 50 websites for maximum exposure. The average days on market for our properties is less than 25.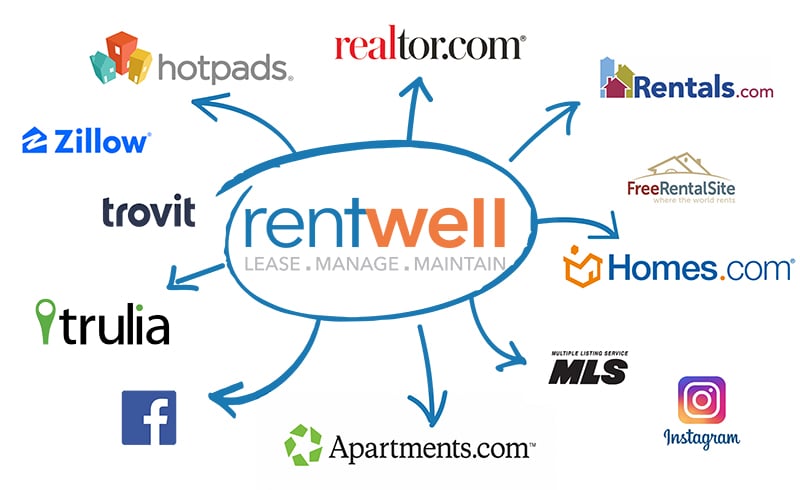 About 98% of your profitability is based on resident selection. We work diligently to ensure you get the highest quality residents. We employ trained and licensed real estate agents who use an advanced system to conduct national background screenings on all residents. Our extensive background check includes their criminal, eviction, and credit history. It tells you everything you need to know about a potential renter.

We offer our clients a:
9-month resident guarantee on every resident we place.
Simple contract with no hidden costs or unexplained charges.
No risk contract that you can cancel at any time without cause or penalty if you're unsatisfied with our service.
Our team takes care of the hassle and paperwork for you! We'll handle lease negotiations and full accounting and reporting. You'll have access to professional advertising and marketing on top websites including Trend, Zillow, Trulia, and HotPads.
We manage rent collection on your behalf. Rent is considered late on the 5th of the month. If payment is not received by the 7th, we post a notice to the property. For any late payments, our professional staff contacts the resident. We have a 100% conviction rate in eviction court.
We hold our property managers to the following metrics on a monthly basis:
Economic Occupancy
Physical Occupancy
Rent Collection
Delinquency Ratio
Poor maintenance is the #1 area where investors can lose money. Preserving the value and integrity of your investment is our top priority. We believe in sound maintenance practices and employ Field Managers and Field Support to spend a majority of their time conducting on-site visits and following up with vendors. All vendor invoices and photos are shared directly with you.
We utilize the following maintenance metrics:
Taking photos after work is completed and sharing them with the owner
Completing daily work orders in less than 5 days
Addressing emergency work orders in less than 24 hours
Our Field Support staff spends about 90% of their time visiting your property. They are responsible for checking your property and are accountable for ensuring specific metrics are achieved. Our staff physically checks your property during the following periods:
We are physically checking on your property during the following periods.
Pre Move-In
Post Move-In
(3 months after moving in)
Move-Out
Lease Renewal Visit
(4 months prior to the lease expiration)
Municipality-mandated inspections for the borough and/or township
Section 8
Special Requests
(as needed)
The detailed financial reports on our online owner portal make it easy to monitor your investments from anywhere! You can log in any time to check on the status of your properties.
Inquire About Our Services