Too often, rental property owners believe that the only path to a greater ROI is with expensive remodels and upgrades. While this has some truth to it, landlords shouldn't dismiss small-scale projects that can have a big influence on better returns. You might be surprised at how big an impact you can make with a shoe-string budget!
There's a lesson to be learned here for landlords that want to maximize their returns: don't overlook the simple things when they can provide you with more bang for your buck. So what is one of the simplest upgrades property owners can make that leads to better returns? Our Baltimore property management company helps investors learn about updating the hardware throughout a rental property!
Start With the Front Door
When upgrading the hardware in a rental unit, a property owner needs to create the best first impression! Starting with the front door is an excellent way to give renters a preview of the quality that's behind it. It's the first thing that potential renters will see and interact with. Installing eye-catching hardware, including the door latch and lock, makes a fashionable and welcoming statement.
You can also add a polished kickplate and a quality door knocker to give your door a stylish makeover. This winning combo will surely draw the eye and set the stage for a successful rental showing.
Make the Kitchen Dazzle
The kitchen is the center of the home, so it's understandable that drawer pulls and hinges can show plenty of wear over time. Kitchen cabinets can benefit from a refresh with a new coat of paint or thorough cleaning. Replacing outdated hinges and pulls also helps give the kitchen a new look without a more in-depth renovation, like replacing cabinets or countertops.
Replace outdated and worn pulls with stunning knobs and pulls that add more character or modern touch. Avoid anything that's too trendy or could go out of style quickly.
Dress Up the Bathroom
After updating the hardware in the kitchen, turn your attention to the bathrooms! New hinges, drawer pulls, faucets, and light fixtures can give your bathroom a subtle, new look. A property manager can tell you that bathroom upgrades are worthwhile rental property investments, even if they are inexpensive updates.
Property owners can also consider replacing the towel bar to match other hardware updates. As with updates in the kitchen, avoid anything too trendy or won't be popular in a year or two.
Swap Out the Doorknobs
Outdated doorknobs throughout the home can stand out after replacing hardware in other rooms. Get rid of any mismatched hardware that sticks out like a sore thumb. Choose pieces that bring the home together with a consistent look throughout. This creates a finished and cohesive look that can be a huge selling point.
Choose Hardware Within Your Budget
Drawer pulls and doorknobs can experience a lot of abuse during a lease term or with tenants moving in and out of the property year after year. While it's important to choose hardware that's aesthetically pleasing, there's no need to overspend on high-end pieces that don't fit your budget.
Hardware should be durable and look great while being used. If you own multiple rental properties, consider buying pieces in bulk to reduce costs. It's okay for the drawer pulls and hinges to be the same across multiple rental properties if it helps boost the rental rate while keeping renovation expenses low!
Can Changing Hardware Boost Your Bottom Line?
If there's one thing every landlord has in common, it's that they want to know, "how much can I rent my house for?" Property owners want to maximize potential returns while finding the right balance between the rental rate and profit.
While hardware upgrades may seem like nothing to write home about, prospective tenants always keep a sharp eye out for the small details. Old and unstylish hardware that looks neglected gives the wrong impression and can keep a prospective tenant from wanting to rent your property. If your rental unit stays too long on the market, you lose income!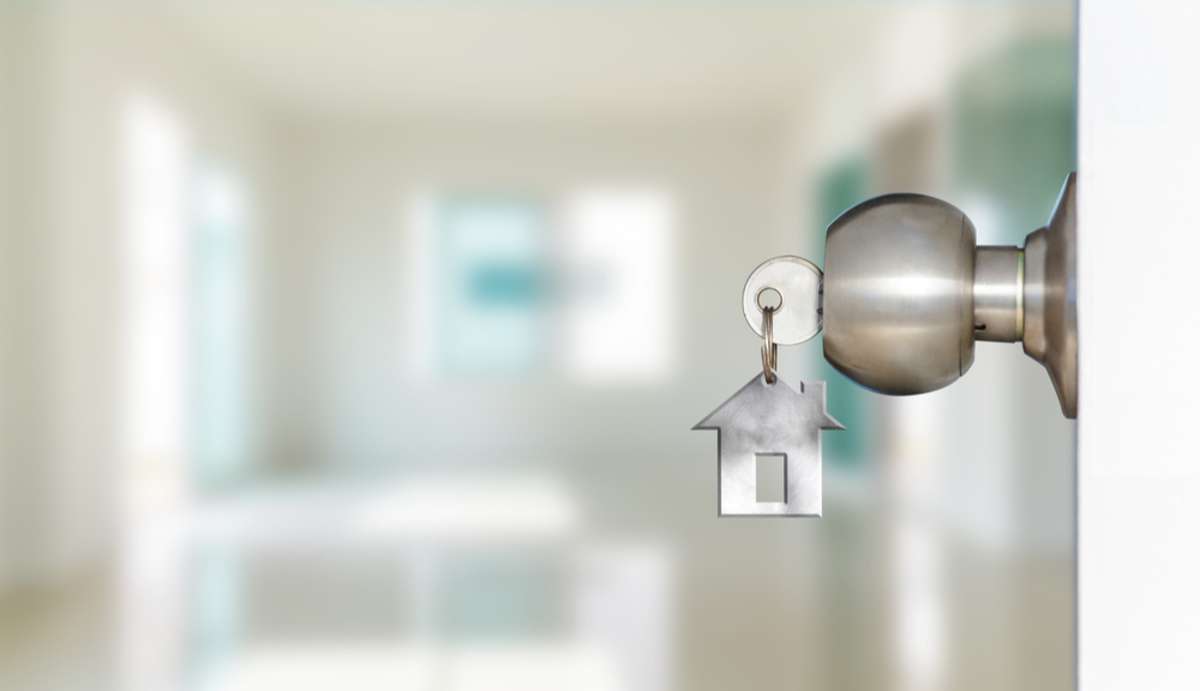 Property managers can tell you that simple updates like new doorknobs, light switches, and other accessories can significantly improve the perceived value you offer potential residents. In turn, tenants that see value are willing to pay more for a home that's well put together. This can also improve tenant retention.
A Baltimore Property Management Company Helps With Hardware Upgrades!
The right hardware upgrades can help property owners boost monthly rental rates without breaking the bank on renovation costs. When you have one of the best Baltimore property management companies, your property manager can handle the process of choosing hardware pieces and replacing them throughout your rental homes.
If you're thinking of hopping online and typing, "property management company near me," you're already in the right place! Rentwell property management experts help investors make smart decisions about critical upgrades that help maximize returns. Learn more about our property management services when you reach out to speak with one of our team members!
Get more ideas for boosting returns! Download our free resource, "10 Things You Should do to Increase the ROI for Your Rental Property."