Investing in real estate is one of the best ways to build long-term wealth. Whether you envision several single-family homes or multi-unit dwellings, you want the best return on your investments. However, because real estate is a big undertaking, managing rentals on your own can leave you without the returns you need to meet your goals.
Do you really need a property manager? Here is how partnering with a Philadelphia management company is the smartest move you can make for long-term success!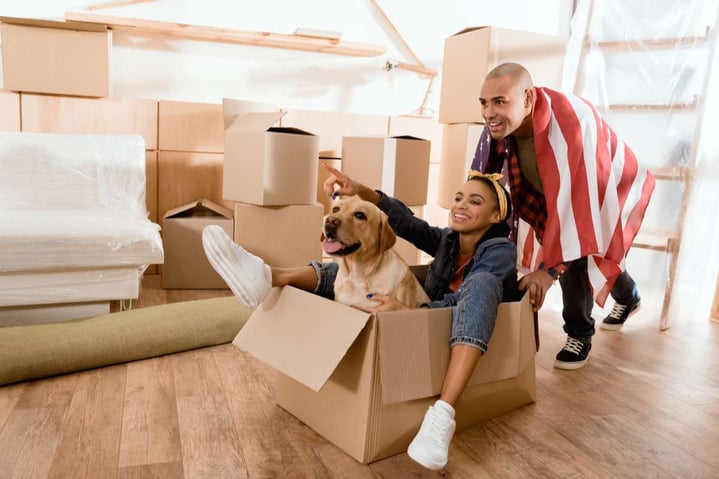 A Philadelphia Property Management Company Optimizes Rental Properties
You probably can (and have been) doing a lot for your rental properties. However, even if you enjoy some of the work, optimizing your operations and rental property returns is tough if you're a one-person show or don't have the expert resources you need to avoid leaving money on the table.
They Handle 3 a.m. Emergency Calls
It is difficult to respond to emergency renter requests if you do not live near the property—no matter the time of day. Handling those 3 a.m. emergency calls when the water heater breaks or something else goes wrong is challenging, whether you're nearby or not.
Finding a plumber in the middle of the night and working with tenants to respond to emergency maintenance requests while minimizing income loss if they have to move out of the property for a few days is stressful for even the most seasoned rental property owners.
Ready to rest more soundly? Your property manager handles late-night maintenance requests with a system to receive requests after hours and respond right away.
They Deal With Tenant Complaints
Even with a proactive maintenance plan, well-kept Philadelphia PA investment property, and prompt responses to tenants, every landlord deals with tenant complaints. Unfortunately, some residents just aren't happy no matter how well you respond to their needs and manage a property.
Your property manager has the experience and resources to deal with complaints (if they're legitimate or not). Whether it's a difficult renter who finds problems that aren't really there or a more serious issue that needs to be addressed, the right property management company manages renters to reduce potential issues and build positive relationships with residents.
They Price Rental Properties Correctly
How are you setting the price point for your Philadelphia PA rental property? Are you drawing potential renters in with a competitive rate, or is the monthly rent amount causing them to shop elsewhere?
Setting the ideal rental rate requires market research and experience to make sure owners don't lose money every month.
When the rent is too high, renters won't want to overpay to live in your property. It sits empty while you lose rental income month after month.
When the rent is too low, you might find an eager resident looking for a bargain rental home. However, you still lose money every month with a rental rate that doesn't generate enough revenue.
Your Philadelphia property management team uses research and data analysis to explore neighborhoods and apply appropriate comparisons to find the ideal monthly rent amount. With expert insights into the market, your rentals attract quality residents and generate sufficient income with competitive monthly rent amounts.

They Handle Complicated Renovations
When it's time for a rental property upgrade, the wrong renovations or mishandling the execution (and budget) become costly mistakes for landlords. You might hire the wrong contractor or get fined for not having a permit for specific work. Rental properties must remain compliant with building codes to operate legally and provide housing for renters.
A property manager has responsive contractors that are highly trained, licensed, and certified experts. They can advise real estate investors about the best upgrades to keep a rental competitive without spending money on renovations that never pay off.
A Philadelphia property management company can also oversee renovations and use its vetted contractors to deliver quality work.
Don't Overpay For Expert Property Management!
What's the cost for expert property management services? Making the move to hire property managers does come with some costs. However, choosing the right rental manager in Philadelphia, Pa, is a smart decision that can boost your returns.
Most property management companies charge monthly management fees of 8-12% of the monthly rent price for a rental. In addition to those fees, these companies add more charges for additional services not covered under the "property management fee."
However, that pricing structure isn't your only option for expert Philadelphia property management services! With Rentwell's OneRate™ plan, rental property owners pay a flat fee covering everything they need for success—including the critical services we mentioned above! There are no additional fees for us to take care of the things that can make a critical impact on boosting your ROIs.
Make the Smart Move to Rentwell's Property Management OneRate™ Plan
Property manager services are more affordable than you might think! Rentwell is here to help you with full-service property management for a straightforward rate. If you're thinking about hiring a property manager, let's talk about how we can serve you!
For a more detailed look at property management cost and services comparisons, sign up for the free OneRate™ Calculator.