Whether your rental property is in Wilmington, DE, or elsewhere across our fine nation, there is one real estate truth that will always hold regardless of location: property owners can never skip out on rental property maintenance.
A focus on maintenance keeps your investment properties in peak operating condition.
When your properties are well cared for, they yield higher rental rates compared to the competition.
Properties that enjoy routine inspections, maintenance, and repairs also require less costly fixes for issues.
It's a well-known fact of real estate investing that your renters are the engine that drives the success of your investment portfolio. As a Wilmington property management company, we know that you can't find or retain excellent renters if you don't stay on top of routine maintenance and repairs for your rental properties.
In today's article, we want to dive into more detail on why you need to make paying attention to maintenance issues a crucial part of your work as a property owner—or to work with someone who can.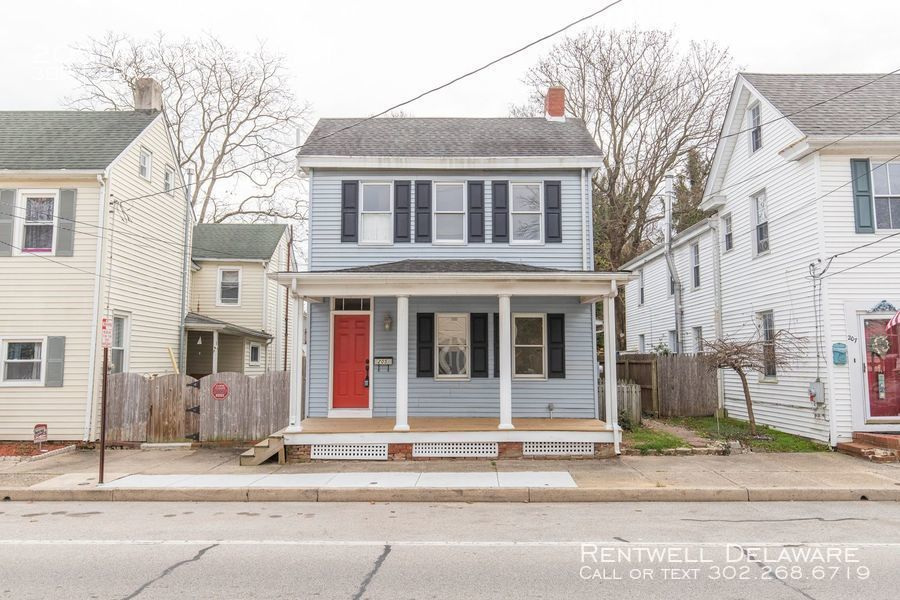 Wilmington property management companies know how to care for your Delaware rental homes
Renters Seek Excellent Maintenance Services
One of the primary draws of a rental home in Wilmington is the fact that renters don't have to handle their own maintenance issues! They know that as the property owner, either you or your trusted vendors are on-call to handle any maintenance requests made by your residents.
However, this only applies if you actually have an excellent maintenance program set up already for your Wilmington rental homes. If you haven't been investing in your maintenance offerings to save a buck here and there, then you've been short-changing your long-term wealth—and likely scaring off excellent long-term renters.
Nobody wants to continue paying for a rental property that's falling apart. Poor maintenance not only fails to yield a return on your investment when you fail to find a renter, but it can quickly put you in the red when you have to address neglected repairs and deal with the repercussions of continuous (and costly) turnover.
If you want to attract the right residents for your Wilmington rental properties, then you need to take a proactive approach to routine maintenance.
Rental Property Maintenance Is Essential for Appreciation
A rental property isn't just an investment in your current financial goals—it also represents an investment in your financial future. For many property owners, this plan includes their retirement. To meet this objective successfully, investors need to keep their rental properties in ideal condition. This is not possible without routine maintenance.
With this in mind, why do so many property owners let their rental properties slide into disrepair? The reality is not that many investors don't care about the condition of their properties, but that the maintenance needs of a Wilmington, DE rental property may simply exceed the individual capabilities of property owners that operate alone.
If you have a single rental property, you may already be keenly aware of the challenges of caring for your investments on your own. This level of difficulty only increases exponentially with each new rental home you add to your portfolio—and with each new resident that calls your properties 'home.'
If you're a solo investor, it can also be challenging to tap into the kind of technology that professional Wilmington property management has at their disposal to respond to maintenance requests lodged by renters. It's easy to find yourself dropping the ball on maintenance when your resident's request gets lost in your email or text messages instead of being launched through a professional portal.

We Recognize and Meet Maintenance Needs
We know how challenging it can be for individual investors to provide the care their rental property portfolios need! That's why we specifically offer in-house maintenance to provide exceptional care for your investments.
Your renters will appreciate timely responses to their maintenance requests—and benefit from the peace of mind that comes from knowing their needs are being met by a vetted professional.
You'll love having your free time back as an investor to pursue other tasks that demand the attention that only YOU can provide—like growing your portfolio!
Excellent maintenance is one of the top ways to keep your rental properties at peak earning power in the Wilmington-area rental market—and it's also one of the best ways to convince your residents to stay for the long haul.
Don't leave this crucial element of your rental property success to chance! Work with the Wilmington property management experts at Rentwell. We'll not only put our skilled maintenance teams to work for you, but we'll also conduct the routine inspections your properties need to remain in excellent condition—so you don't have to!
These are not the only services we manage for the property owners we serve. You can check out a complete list of what we have to offer as a full-service property management company by checking out our pricing page. You can also learn more about the kind of maintenance issues we look for with our FREE seasonal maintenance checklist!