When searching for your next investment rental property, it's vital to make a good choice to generate maximum ROI. Real estate investors need to consider questions like, "how much can I rent my house for" when purchasing a property, the expenses for getting the property ready to rent (additional upfront costs), and what will the ongoing costs be whether they self-manage a rental or answer the question, "what is property management" by hiring a property manager.
If you have these questions, you're not alone. However, there is another key factor that goes into your decision when selecting the perfect investment property. You may not have thought much about it, but the property's neighborhood is just as critical as other factors. The neighborhood can affect your ROI, how much you can get for rent, whether you have property management issues, and so on. Our Baltimore property management experts share some insights to consider when selecting a neighborhood for your rental property.
Neighborhoods Determine the Type of Tenants Your Property Attracts
Your property's neighborhood can influence the quality and type of renters attracted to the home. Whether it's a high-end, Class A neighborhood, a middle-class neighborhood, or a run-down Class C neighborhood, these factors will play into who wants to rent out your property.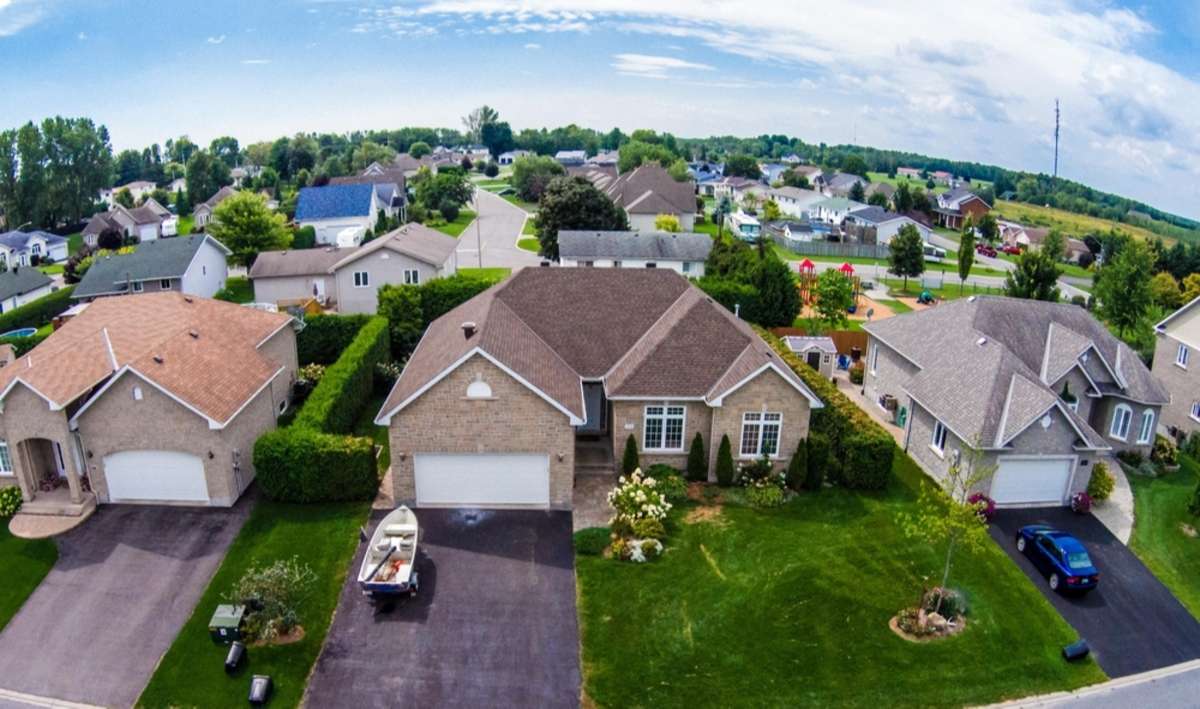 Generally, Class B neighborhoods are a good choice because they're moderately priced yet still in a good area that appeals to renters. In a Class B neighborhood, your property might also attract a wider range of potential tenants, including families or baby boomers.
The Neighborhood Affects Property Taxes and Insurance Rates
The rental price for a property isn't the only concern when evaluating a neighborhood. Other factors can affect your ROI as well. For example, the neighborhood of your rental can dictate the cost of your property insurance and taxes. Homes in high-crime areas can increase the costs for landlord insurance or your ability to get coverage at all.
Property taxes can also impact your returns based on the location of a rental. However, if your plan is to go for properties with low taxes, you might not find quality homes that attract excellent residents or minimize vacancy rates. Homes in more costly neighborhoods might have higher property taxes simply because the property's value is higher, but high taxes can reduce your returns. However, homes in lower-quality neighborhoods can also have a high tax rate without city services or amenities to help attract good renters. When evaluating properties, neighborhoods, and the impact of taxes on your bottom line, work with an experienced property manager to give insights!
Neighborhoods With Better Amenities Attract Better Renters
Another factor that investors should consider when evaluating neighborhoods is the nearby amenities. The right mix of features can be quite attractive to renters, including things like good schools, entertainment venues, stores, restaurants, city services, and more. Even easy access to highways and the local transit system is something that potential renters find a convenient amenity.
Check For Neighborhoods with Proximity to Jobs
No matter where people live, they need to have access to highways or transportation to get to work every day. If your rental properties are situated near a strong job market with an excellent road system, your investments become more attractive to renters who commute to work daily.
Work with a professional property management company to analyze the job market and transportation system to avoid choosing a real estate investment that makes it difficult for residents to get to work.
Neighborhoods That Could Be a Risky Investment
When hunting around for your next property and scouting neighborhoods, there are some areas that investors should consider carefully due to high-risk factors. Purchasing a property in a neighborhood that can't support consistent occupancy rates and competitive rental amounts can leave you without the ROI you have in mind. Property managers warn against buying too quickly into areas with the following potential problems.
High Crime in the Neighborhood
Any neighborhood that has high crime rates will struggle to deliver good ROIs for investors. A high crime area can deter potential tenants, insurance rates will be higher due to the risks for your property, and you are likely to experience frequent tenant turnover.
Red Tape
Whether it's minor updates or major overhauls, it's vital that property owners keep rental properties well-maintained and up to date. However, neighborhoods with HOAs or communities with high permit fees and too many layers of red tape can make it frustrating and costly to manage rental property renovations.
If you're not sure how to find research about crime rates or red tape for a property you have your eye on, one of the best Baltimore property management companies can help!
Analyze Neighborhoods With a Baltimore Property Management Company
Selecting the best investment property is a crucial part of maximizing ROI. If you're not sure how to evaluate neighborhoods in your research to find the best properties, partner with a property management company in Baltimore. Rentwell has the local experience real estate investors need to choose properties and maximize ROIs. Reach out soon to learn more about our rental property management services!
Learn more about ideal rental properties with a free copy of the "Biography of the Perfect Investment Property!"