Owning rental properties requires close monitoring of the return on investment. Low ROIs can break your real estate investment business while excellent returns build more long-term wealth! Investors can improve your long-term ROI by understanding the many factors that go into it. Whenever you minimize expenses or maximize income, your ROI will be good—but income and expenses aren't the only factors that impact ROI.
Cleaning is an inexpensive, easy way to enhance your property's appearance and increase ROI at the same time. If you ask the best property management company Baltimore offers, they can tell you how important a clean property is to maximize returns. Today, our property managers have the scoop on how cleanliness can improve long-term ROI!
The Pros of Keeping Your Rental Clean
Maintaining a clean property helps a rental stand out to prospective tenants. While your routine make-ready process might include a standard cleaning, a property manager can tell you that a thorough, deep clean could help a property stand out above the others.
Another benefit of an ultra-clean property is that it can help a rental property look newer. Even if some of your appliances, flooring, or walls are older, you can transform and freshen them up with a top-to-bottom cleaning. When you apply this type of thorough cleaning job, you may also be able to increase the rent! Keeping appliances clean can also reduce maintenance costs to keep them operating well and extend the life of these items in your property.
However, a deep clean shouldn't only apply to your new tenant rental-ready process. When residents stay in your property year after year, dirt and grime can build up. For renters that renew, a new-lease all-home deep clean can help them feel more at home and appreciate your excellent property management services. Renters that renew year after year help investors boost ROI!
How to Make the Most Out of Cleaning Your Rental Properties
While we're not suggesting that you show up at your rental property mid-lease and insist on clearing the home, during the make-ready and after a tenant renews can be ideal times to apply a thorough property cleaning. However, before you get started, create a list of tasks and supplies so you don't forget anything. In addition, consider cleaning areas that may not normally get much attention during a lease term.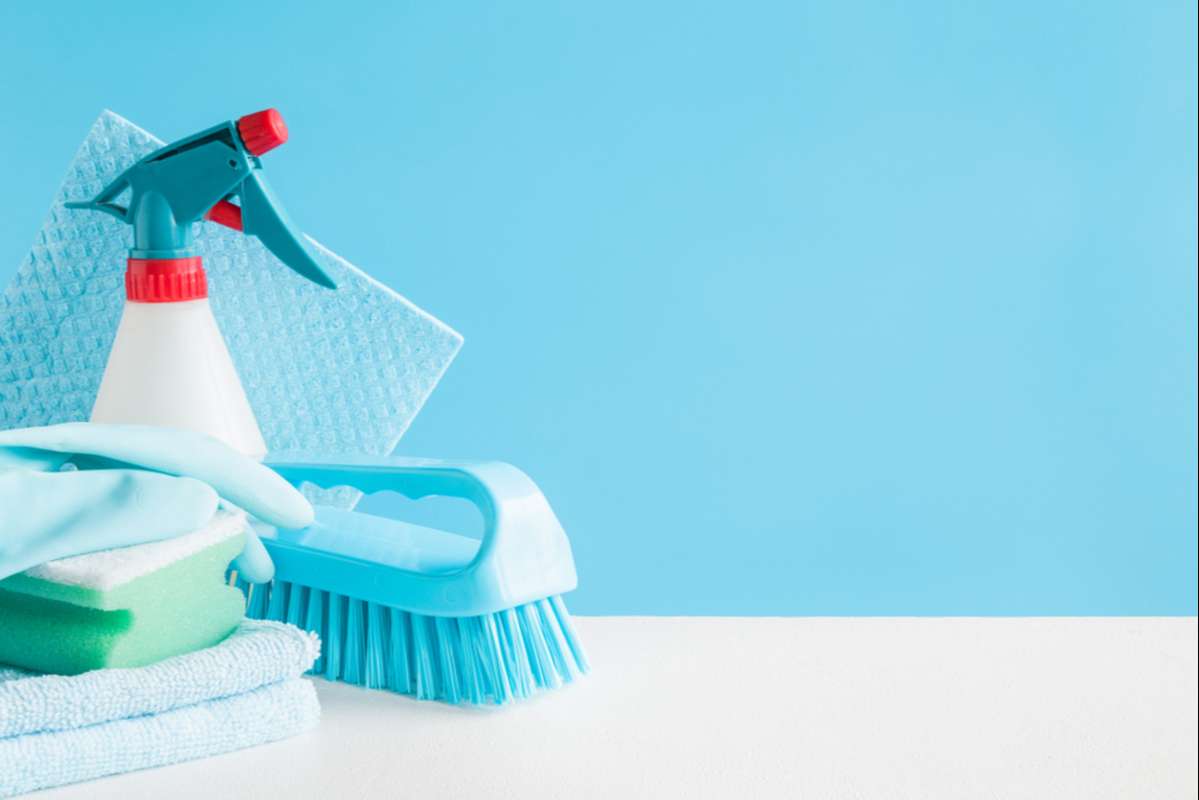 A Baltimore property management company recommends:
Cleaning the refrigerator and freezer from top to bottom, including the condenser coils located in the back
Cleaning the washer and dryer, if these items come with the rental property
Moving the washer and dryer to clean the floor underneath.
Scrubbing the oven and stovetop
Cleaning grout between tiles
Carefully washing all light switches and outlets
Scrubbing all floors
Deep cleaning the dishwasher
Clean the home's gutters
Washing off the siding and deck.
Cleaning the basement and garage if applicable.
Steam cleaning the carpet
Many renters won't get this in-depth throughout the lease term. However, if you're not sure of the best ways to tackle these tasks, a property manager can handle them for you!
You Might Have Supplies On Hand
Cleaning with the proper supplies helps the job go smoother. The right solutions and tools can also protect surfaces as you clean. In many cases, a property owner might already have these supplies on hand! Here are some of the cleaning supplies Baltimore property managers recommend:
A bucket for hot water
Soft cloths and cleaning brushes
Cleaning solutions (either a DIY all-in-one or a few specialized solutions for different tasks)
Mop and broom
Scouring pads for cleaning the stovetop
Oven cleaner
A fresh, clean property helps impress potential renters during a showing. "Clean" also translates well through listing photos to help show off the quality of your property to prospective tenants!
Should You DIY or Hire Someone to Clean?
Cleaning your properties on your own can be a big job, especially for investors that own multiple rental properties. However, working with one of the best property management companies can be the best way to keep rental units clean to improve ROI. With more people on the job, clearing can get done faster without sacrificing quality. Plus, faster turn times for make-readies and cleaning tasks helps reduce vacancy times for rentals!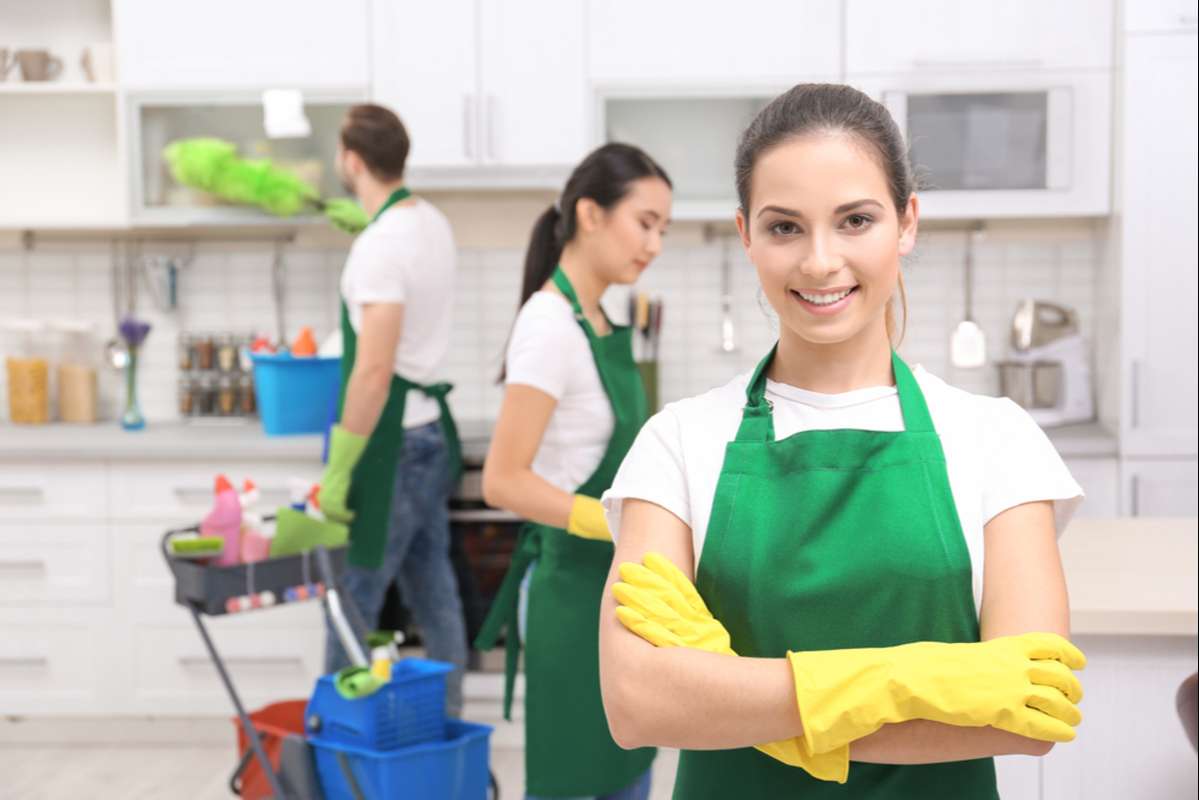 Hiring the best property management company Baltimore offers is a smart way to reduce your workload while improving returns. If you're wondering, "what is property management," the best property managers serve property owners in a variety of ways to meet their long-term income goals. This includes making sure that your properties stay maintained year-round.
Keep Rentals Clean and Maintained With the Best Property Management Company Baltimore Offers!
A professional property management company is the best resource for clean and well-maintained properties that boost returns! If you're ready to experience professional rental property management services for your rental properties, Rentwell is here to help. Reach out soon to learn more about full-service property management.
What can property owners do to improve returns? Get our free guide, "10 Things You Should Do to Increase the ROI for Your Investment Property."