Updated April 13, 2022.
It's no secret that residential leases are becoming more difficult to enforce in Pittsburgh, Pennsylvania, and the Tri-State area. With changing eviction and landlord-tenant laws, many landlords feel powerless against their tenants while lacking the rental income they need to cover rental property expenses.
While you might feel stuck without any options to recover lost income, you're not alone in this challenge. In this article, our Pittsburgh property management team discusses four tips for preventing evictions in the future.
Keeping Good Tenants Longer is Best
Neither a landlord nor their tenants ever want to go through the eviction process. As a last resort to recapture lost rental income or remove bad tenants from a rental home, eviction is a lengthy, expensive, and frustrating process for everyone involved.
Ideally, Pennsylvania landlords and renters never have to experience eviction. However, the reality is that while keeping good tenants in your rental property for more than one lease term is best, it's not always possible.
While we hope eviction is not something you have to deal with now or in the future for your real estate investment properties, applying the right strategies can minimize the potential of it happening.
Prevent the Eviction Process With Best Practices
Our property management experts realize that various circumstances could make "preventing" eviction seem impossible. However, real estate investors enjoy more income, less property damage, and better long-term returns when they have better tenants and don't have to deal with evictions.
To minimize the potential for removing tenants from a property, consider these four best practices.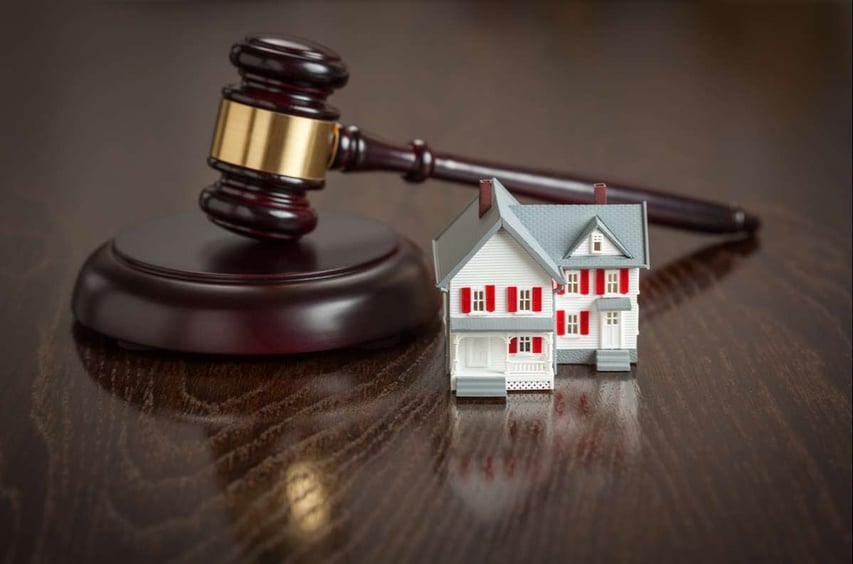 1. Create a Clear, Airtight Rental Agreement
When the rules aren't fuzzy, there's less room for tenants to misinterpret or take advantage of the requirements for living in your properties. A clear, airtight lease agreement helps renters understand their responsibilities while giving you explicit documentation to enforce the rules.
Many times, rule violations can be avoided with a Pennsylvania lease that includes:
Clear information about the rent amount, due dates, when it's "late," how to pay the rent, and the penalties when tenants don't pay rent
Pet policies (even if you don't allow pets)
Tenant responsibilities (including taking out the trash, reporting maintenance problems, and lawn care)
Landlord responsibilities (including how you'll handle maintenance requests)
Penalties for any lease violations, including nonpayment of rent or breaking the lease without notice
A free downloaded lease template often doesn't give you the protection you need to manage tenants and enforce the rules correctly. Work with a property management company to create a custom rental agreement that follows landlord-tenant laws and makes it easier to avoid eviction.
2. Enforce the Rules Consistently
With your airtight lease, you have the documentation you need to enforce the rules. However, enforcing some rules (but not others) can leave tenants confused and more likely to take liberties with which rules they follow.
Being a good landlord must come with compassion, but don't let renters take advantage of your flexibility with some rules. If holding tenants accountable to the rules and on-time rent payments isn't something you do well, let a Pennsylvania property manager handle rule enforcement for you!
3. Send Timely Reminders for Nonpayment of Rent
Your rental agreement should also outline when tenants can expect to see reminders about rule violations or past-due rent. When necessary, send reminders to your residents when they miss a payment deadline or let the lawn become overgrown.
Keep these communications professional and in writing. Reminders are an excellent way to get your tenant's attention and give them another opportunity to correct a violation before taking legal steps and sending a 30-Day eviction notice

4. Screen for Better Tenants
Ultimately, avoiding eviction starts by placing better tenants! If you don't have a foolproof screening process, it's time to consult a property management company to help you find and place quality residents.
Good tenants pay the rent on time, follow the rules, and are rarely a cause for pursuing the eviction process. Recognizing that your renter selection process isn't leaving you with the best tenants can be hard to admit. However, it could be the root cause of dealing with tenants that never pay the rent or conduct criminal activity in your rentals.
The right property management team in Pittsburgh has the resources you need to market your property and target better residents. They also have a thorough screening to review the background of potential residents before placing anyone in your property. With better residents on move-in day, you'll experience fewer difficult tenants or situations that lead to eviction.
Learn more about why tenant screening is important! Check out the video below.
A Pittsburgh Property Management Company Helps Prevent Eviction
Evictions are a serious matter, but they don't have to be your next step. If you want to enjoy better tenants and higher income, we're here for you! We help landlords avoid evictions with our expert Pittsburgh property management services and strategies that deliver better quality tenants and reduce the need to pursue the eviction process.
Whether it's screening your applicants more carefully before accepting them as renters or helping manage their needs after moving in, Rentwell helps improve the renter experience by boosting investor returns. If you're struggling with the potential of evictions or lost rental income, let us know. We're here to help!