One of the agreements tenants make when they move into a property is to pay their rent on time. If they don't do that, the property owner will need to take action. Therefore, understanding what to do about late rent, how to enforce payment, and what's legal are very important parts of having rental properties.
Here's what you need to know about late rent, along with six things you can do to make sure you find good tenants and enforce timely rent payments for tenants across all your properties through legal rent collection practices.
"Late Rent" Isn't Uncommon
Unfortunately for property owners, late rent isn't an uncommon issue. This occurs when a tenant goes past the grace period for paying their rent and doesn't make an effort to pay or communicate that there's a problem.
For example, rent might be due on the first of the month, but the grace period may extend the payment window until the fifth. If your tenant pays by the fifth, any action won't be taken against them because they were in the grace period.
However, if the sixth comes around and they still haven't paid their rent, their rent can be considered late.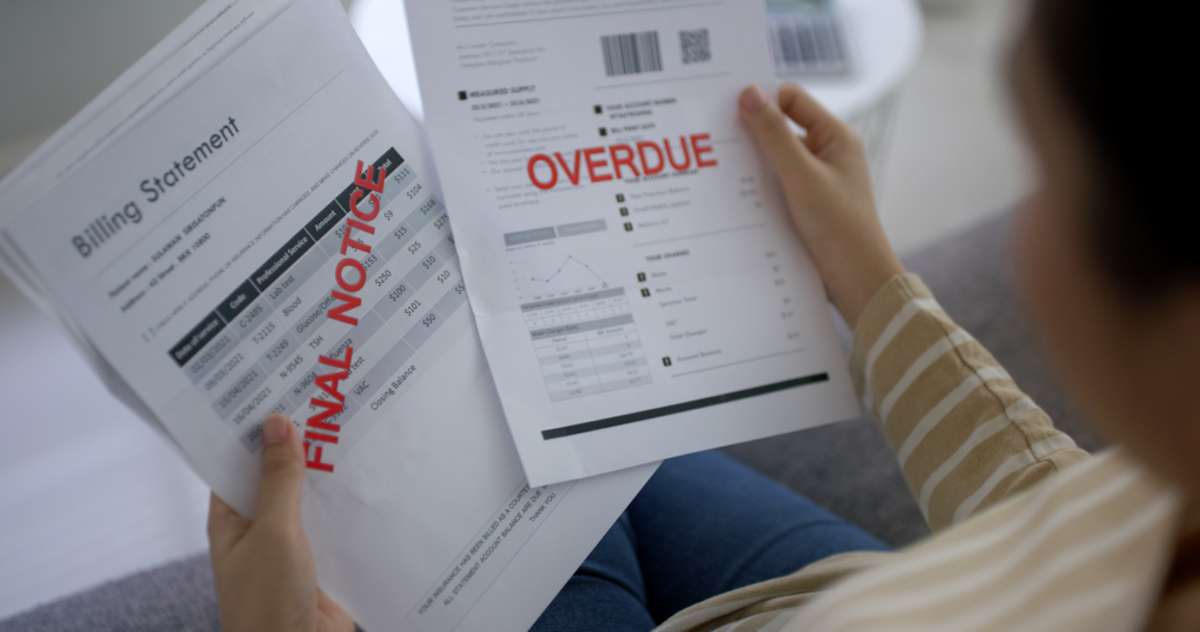 Determining whether rent is late is the first step in taking action to help tenants pay. The second step is to be clear on what to do to get the rent paid or reclaim your property from non-paying tenants.
If you have the ability to collect rent online, it's pretty easy to see if it's been paid. However, many property owners collect rent in person or through the mail. Therefore, keeping good records is important.
Six Steps to Handle Late Rent Collection
When you realize that the rent for one of your properties hasn't been paid on time, you want to take steps to collect it right away. However, you also have to make sure you're following the law and the terms of your lease.
1. Know the Terms of Your Lease
First, read the lease carefully to confirm the rental due date, the grace period for paying rent, and any penalties tenants face if they don't pay on time. You need to know all those things before deciding how you want to proceed so that you can provide the tenant with specific information about their lease and their payment options.
2. Notify the Tenant That Their Rent is Late
After you've looked over the details and you're sure the rent is late, the next step is to notify the tenant by sending them a reminder. You can contact them by mail, email, text, or other methods, as long as you're contacting them in ways that are legally valid to enforce payment.
Let them know that they need to pay their rent, and tell them how long they have to do so before fees are charged.
3. Call the Tenant to Discuss the Problem
If you don't get any response to your notice, calling the tenant can help you get in touch with them directly. If they don't answer, you can usually leave a voicemail, which will be another record of your attempts to get the tenant to pay rent.
If they respond, you may be able to work something out with them, especially if they have extenuating circumstances and are otherwise a good tenant.
4. Deliver a Notice to Pay or Quit
After trying to reach the tenant in writing and over the phone with no results, you'll need to deliver a pay or quit notice in an attempt to enforce rent collection. Make sure you're following local rental laws when you deliver this notice, or it might not be considered valid.
5. Start the Process of Eviction
Tenants who still don't pay rent after all these steps may have to be evicted through the courts.
At this point, it's time to begin eviction proceedings against the tenant to get them out of your property. Most tenants will leave willingly once you start the legal process, but some require legal intervention to have them removed. This can be quite a hassle for a property owner with other obligations.
6. Bring in Professionals to Deal With Rent Collection
Hiring a Philadelphia property management company is the best way to deal with late rent or the collection process as a whole. Your property manager can coordinate rental payments, handle evictions, and give you peace of mind, so you can focus on other areas of your life and rely on consistent cash flow.
Property managers also place quality tenants that pay rent on time!
Work With a Trusted Philadelphia Property Management Company Today
Dealing with frustrating tenants isn't any fun. However, working with a property manager makes it easier for you to collect rent online, have tenants evicted, address maintenance requests, and much more.
With the right property manager, you'll have better on-time collection rates, along with someone you can rely on for late payment issues. Contact us today at Rentwell to get the quality property management services you need and deserve.