Updated March 8, 2022
"Man's best friend" is not always your best friend as a Baltimore rental property owner! Puppies that like to chew, toms that still have their "trouble puffs," the 50-gallon aquarium: visions of these pets leave many Baltimore rental property owners sleepless when trying to decide whether to allow or deny pets in their investment properties.
Of course, not all renters have pets—but with animal shelters clearing out during the pandemic, pet ownership is on the rise. If you are a pet owner, you know how your furry friend can easily become a member of the family. For many renters, this is the case, which means their rental searches will all be with the "pet-friendly" filter on.
Thankfully, there are several ways that a Baltimore property management provider can help you remove or reduce the risk of pet damage to a rental. Let's weigh the pros and cons of allowing pets in your investment property so you can be armed with the information you need to make the decision that is right for you!
The Paw-sitives of Allowing Pets
There are many perks to allowing pets in your rental properties (and we're not just saying that because we have two cats at home!)
1. Allowing Pets Opens the Renter Pool
Allowing pets means you will absolutely have more eligible renters to select from for your rental property. By widening the pool of qualified renters, you are more likely to find the right resident for your property swiftly! The faster you lease your Baltimore rental, the less income you lose to vacancy.

2. Pet Owners Care
Pet owners know how to love and care for their pets—generally. A good pet owner is more likely to be a good renter. They understand the need to budget for emergencies and care about someone outside of themselves. Of course, the flip side of this applies as well—but we'll tell you all about that in the negatives.
3. Damage Is Generally Mitigated Easily
We collect a security deposit as your Baltimore property management partner for a reason! Collecting a pet deposit is an extra layer of protection you can equip yourself with. Most pets are not going to be causing damage beyond some extra scuffs, possible carpet patch-ups, or the need to repaint the edges of rubbed corners—all of which will be covered by that deposit if it's beyond normal wear and tear.
4. Pet Owners Stay Longer
This is the real money maker: pet owners stay longer!
Think about it: if you find a place that accepts your pet and you pay pet fees and deposits, you're probably not going to want to pick up and leave in a year. You'll want to stay longer and make your fees go further. Getting a property ready for a new resident comes with costs above and beyond the lost revenue during the turn. One of the best ways to make the most from your rental property is by finding renters that want to stick around long term.
5. You'll Always Know What Pets Are in Your Property
Just because you don't allow pets doesn't mean they won't be in the house—it just means you won't necessarily know about them and have the deposit to cover their expenses. Oh, you might find out about a "new addition" to the family during an inspection, but you'll have found out after losing out on all that potential revenue.
Plus, if this is a lease violation, you'll then have to deal with that drama on top of the issue if you're not working with Baltimore property management!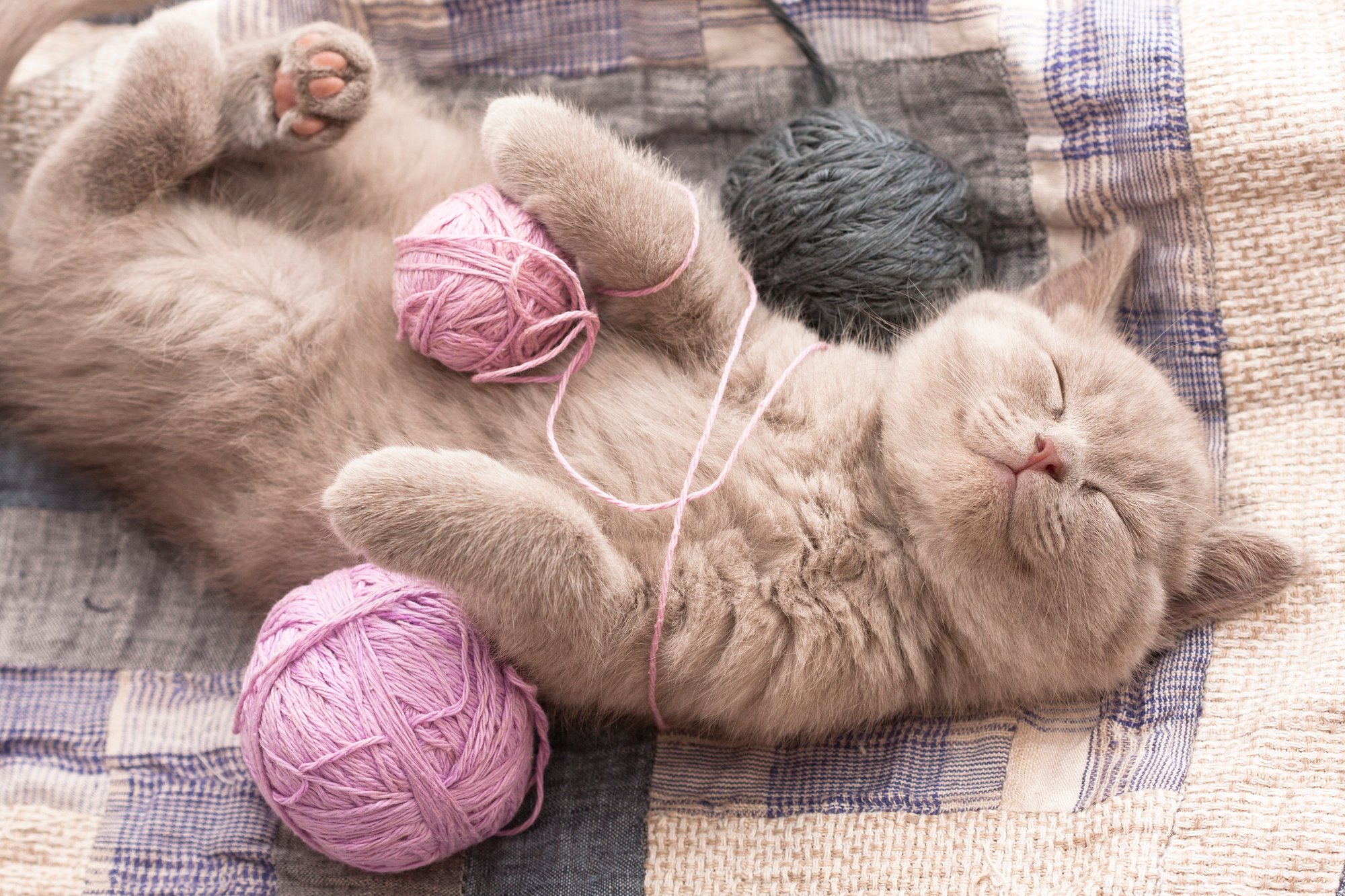 We Know Pets Aren't Always Purr-Fect
There are some great reasons to allow pets! However, you might still have concerns about allowing pets (or simply certain kinds of pets).
1. Pets Can Increase Liability
We understand that not all big dogs are scary or specific breeds of dogs are scary. Still, insurers typically don't like them. For this reason, we ensure our renters do not have a dog on the dangerous breed list for your protection as a rental property owner when we work with your properties.
2. Pets Can Do Damage
For this reason, we restrict larger breeds that can be the most destructive, charge a pet fee and deposit, and, most importantly, we inspect your property more frequently than any of our competitors.
Frequent inspections find and stop damage before it spins out of control and leaves your property wrecked—and you trying to collect. Not only are we inside your property regularly, we check on the exterior once every other week via our lawn care crew to ensure things are on the up and up. This extra attention to your property is the first line of defense against most things that can go wrong with a rental, and we are proud to offer it to the investors who place their trust in us!
We do our best as a Baltimore property management company to ensure your investment is in good hands. From frequent inspections to thorough renter screening, we aim to stop problems at your rental property before they happen. If this sounds like something you would like to learn more about, drop us a line!
If you're not ready to take that step quite yet (and want to protect your investment on your own), we'd like to help you with that, too! Download our free Tenant Screening Checklist to cover your bases when looking for your next great renter—with or without pets!