It's a great time to invest in Philadelphia properties. If you ignore Philly's suburbs, you will miss out on a rapidly growing market.
Plenty of people are looking to rent homes away from the hustle and bustle of city life. Delaware County, or Delco for short, borders Philadelphia to the Southwest. It also shares a border with Delaware, and certain parts of the county are a quick drive from downtown Wilmington, DE.
Whether you're looking to invest in a growing real estate market or you're on the hunt for the next place to call home, our list of the three hottest towns in Delaware County is a good place to start.
Ardmore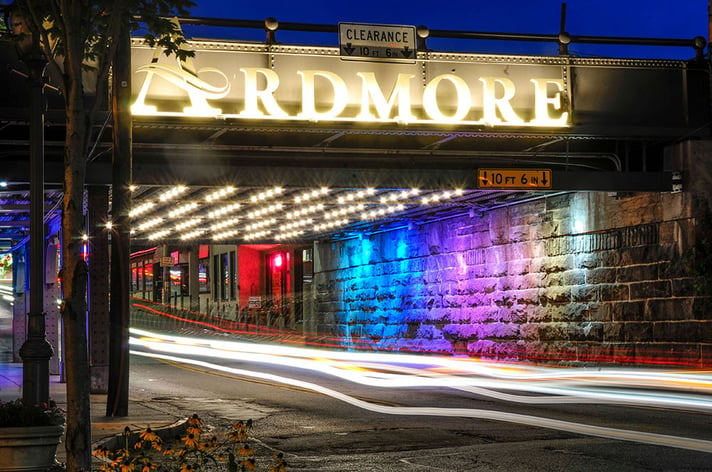 Ardmore is the largest town on the Main Line, a historic section of Philadelphia suburbs located near Route 30. The town is booming with commerce and housing. Ardmore's art, food, and shopping scene give the town a modern vibe. Borough highlights include the Tired Hands Brewery, Ardmore Music Hall, and Suburban Square shopping center.
New high-end apartment buildings are beginning to spring up all over Ardmore, attracting baby boomers and millennials alike. In fact, Ardmore was number three on Niche's 2023 list of best suburbs for young professionals in Philadelphia. Part of Ardmore is also located in Montgomery County.
Bryn Mawr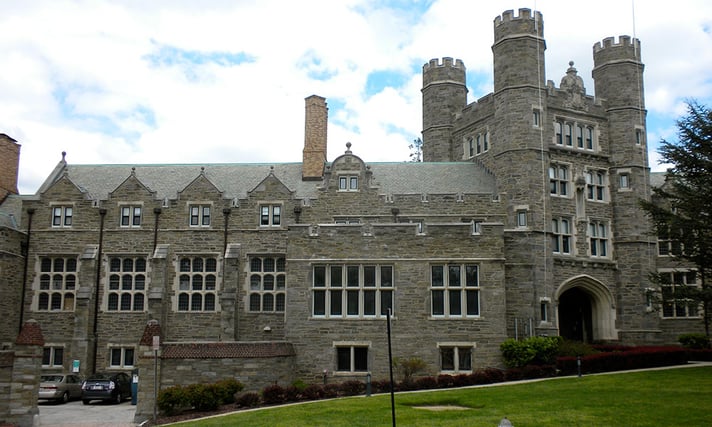 Expansion at Bryn Mawr Hospital has transformed this Main Line town into a thriving, educated medical community. Philadelphia Magazine reported that from 2011-2012, median prices for houses in Bryn Mawr increased by 12%. One factor that makes Bryn Mawr unique is the variety in housing prices. In the Garret Hill area of Bryn Mawr, more affordable housing is available, while the northern section offers high-end homes.
Luxury condos and townhomes, as well as a farmers market, have sprung to life, thanks to the boom of activity around Bryn Mawr. The Ludington Library was recently renovated and now features a reading porch that is soaked with sunlight during the day. This town, which spans Delaware and Montgomery Counties, is also home to Bryn Mawr College, a private liberal arts school.
Media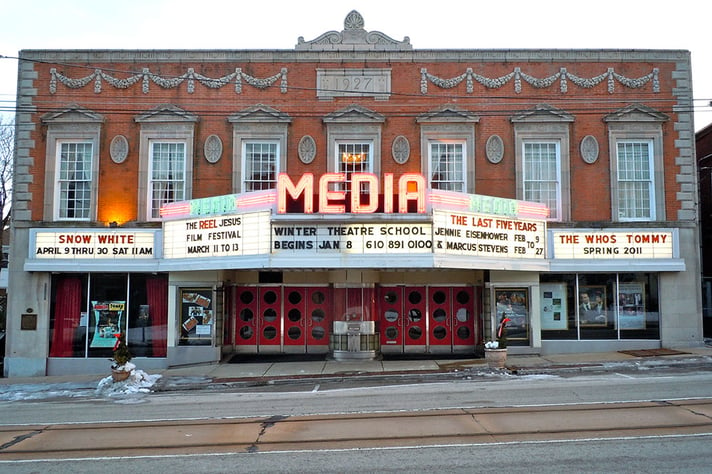 In 2006, this town was designated as a Pennsylvania Clean Energy Community, a title given to 20 southwestern Pennsylvania towns that meet stringent requirements for clean energy purchasing. In 2023, Niche named Media the 10th best Philadelphia suburb for young professionals. Media's state street is lined with a variety of restaurants, shops, and bars that serve as venues for outdoor music events throughout the year.
The value of homes in Media rose by 17% last year, making this a great town for your next investment.
Other popular spots around Delco include Ridley Creek State Park (pictured at the top of this post), Tyler Arboretum, and John Heinz National Wildlife Refuge. Now that you're more familiar with the area, check out local properties for rent.
Your Property Management Partner in Delaware County
Rentwell Property Management provides comprehensive property management services, including tenant screening, legal compliance, property maintenance and repairs, rent collection, financial management, 24/7 emergency support, scalability, and cost-effective management. Our services ensure your properties are well-managed, legally compliant, well-maintained, and financially optimized.
Rentwell is your property management partner for peace of mind and optimal financial performance. We eliminate property management's complexity and time demands so you can focus on other priorities.
Choose Rentwell, your partner, for a more efficient and profitable property management experience. Contact us today.